Are you new to the world of content marketing?
Perhaps you've been told you need a blog, but don't know where to start?
Or maybe you've been blogging for a while, but just aren't get results?
Whether you're completely new to business blogging or you just want to improve your reach, this course will help.
It's packed full of tips, advice and information about how to generate ideas, how to write and edit your post and how to get more readers.
Work through each of the nine modules at your own pace and complete the practical tasks in your handy printable workbook.
Course Details
This course is split into nine modules, as outlined below. When you enrol, you'll have access to all nine modules so you can work through them at your own pace.
You'll also have access to a printable workbook, which includes key points from each module, as well as space for you to make notes and complete tasks.
For each module, you'll find a video full of information, advice and tips. The average video length is around 18 minutes.
If Lisa is speaking too fast or you have difficulty hearing her, there is also a video transcript available for each video. And if you're watching on a small screen and struggle to read the slides, don't worry – you can access all of those separately too. 
After each video, there will be some tasks for you to complete as well as links to recommended resources.
We recommend you allow 2 hours for each module and leave 1-2 days in between. Of course, it's entirely up to you if you want to move through the modules faster or take a bit more time.
At the end of the course, you will have built a strategy, generated ideas for posts, learnt how to use your blog to win business and written your first blog post, ready to publish.
And if you have any questions or need any additional support, you can drop Lisa an email or get in touch via social media.
Here's a short preview of Module One: Understanding Content Marketing...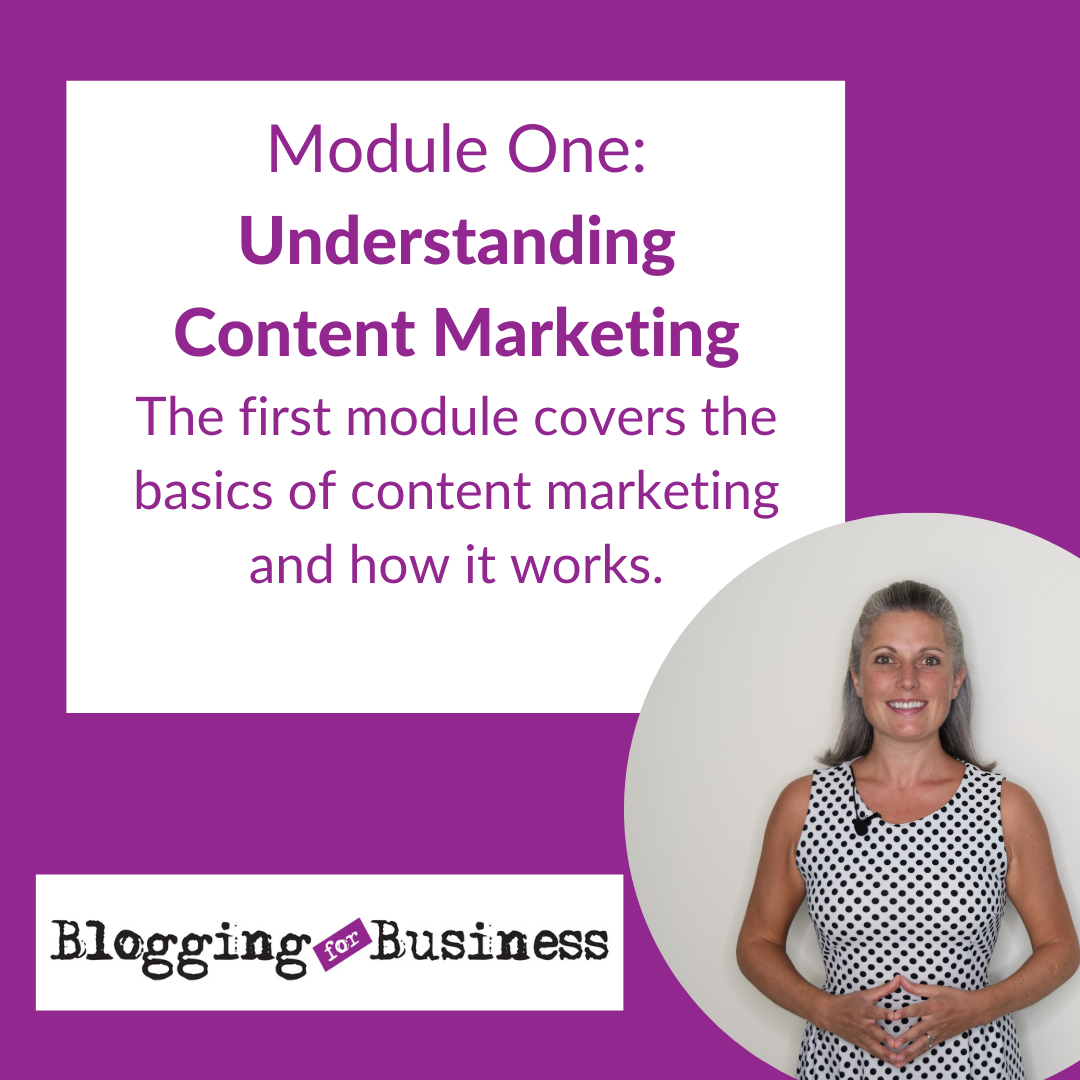 Module One: Understanding Content Marketing
How content marketing works
Three elements to successful content marketing
Why a blog should be part of your marketing strategy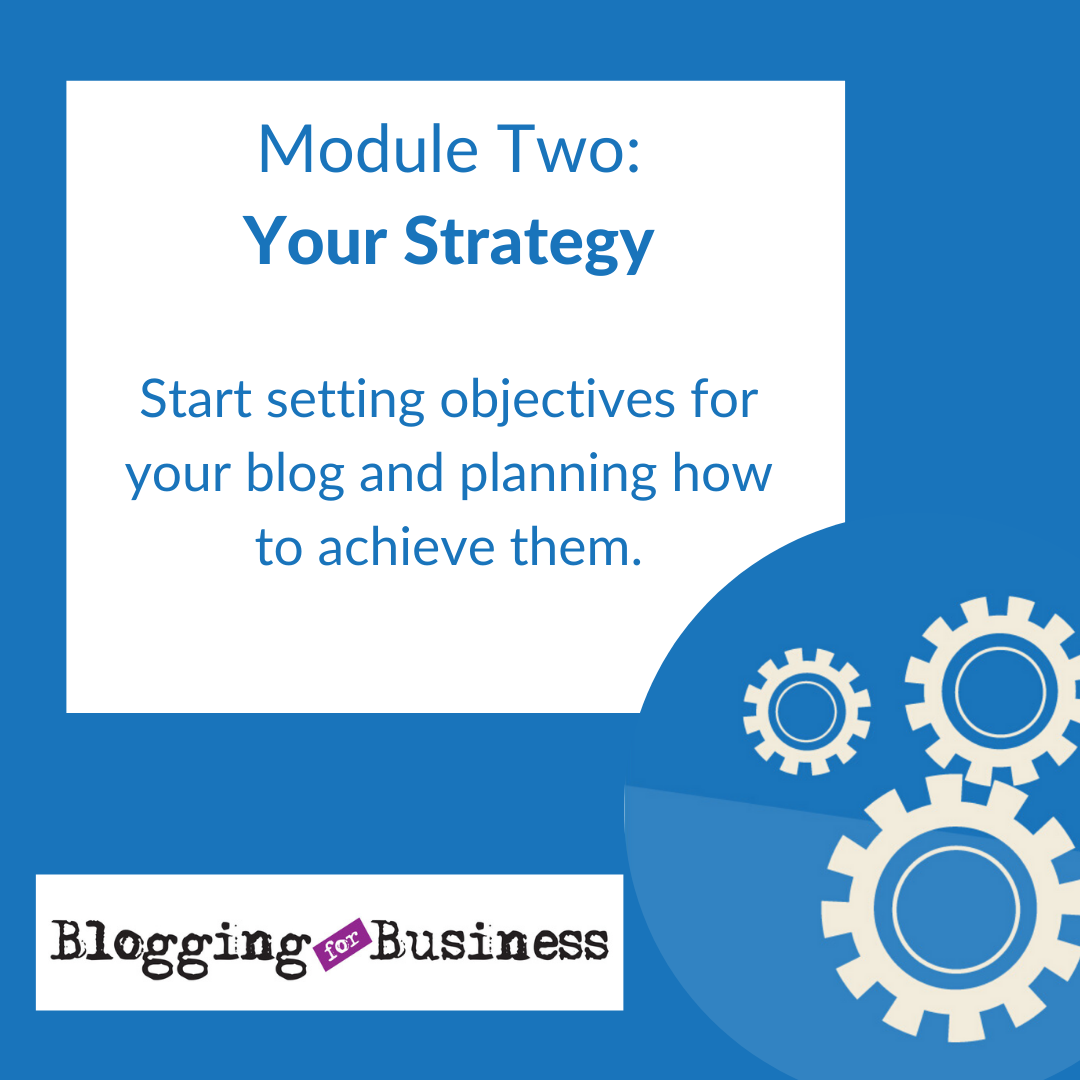 Module Two: Your Strategy
How to use your blog to win business
How to achieve your blog objectives
How to measure your results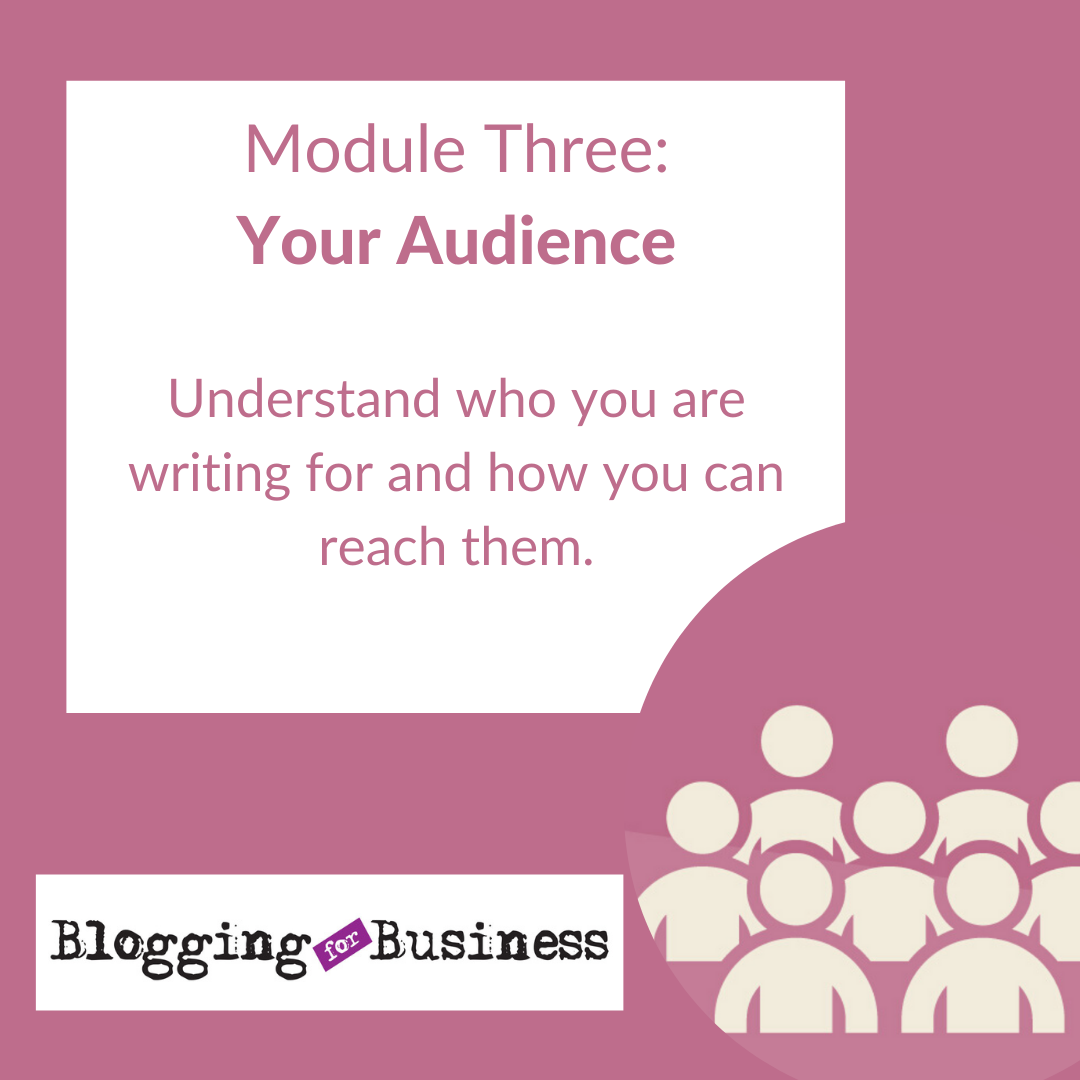 Module Three: Your Audience
How to identify your ideal audience
How to reach your ideal audience
How to keep your audience engaged
Here's a short preview of Module Four: Adding Value...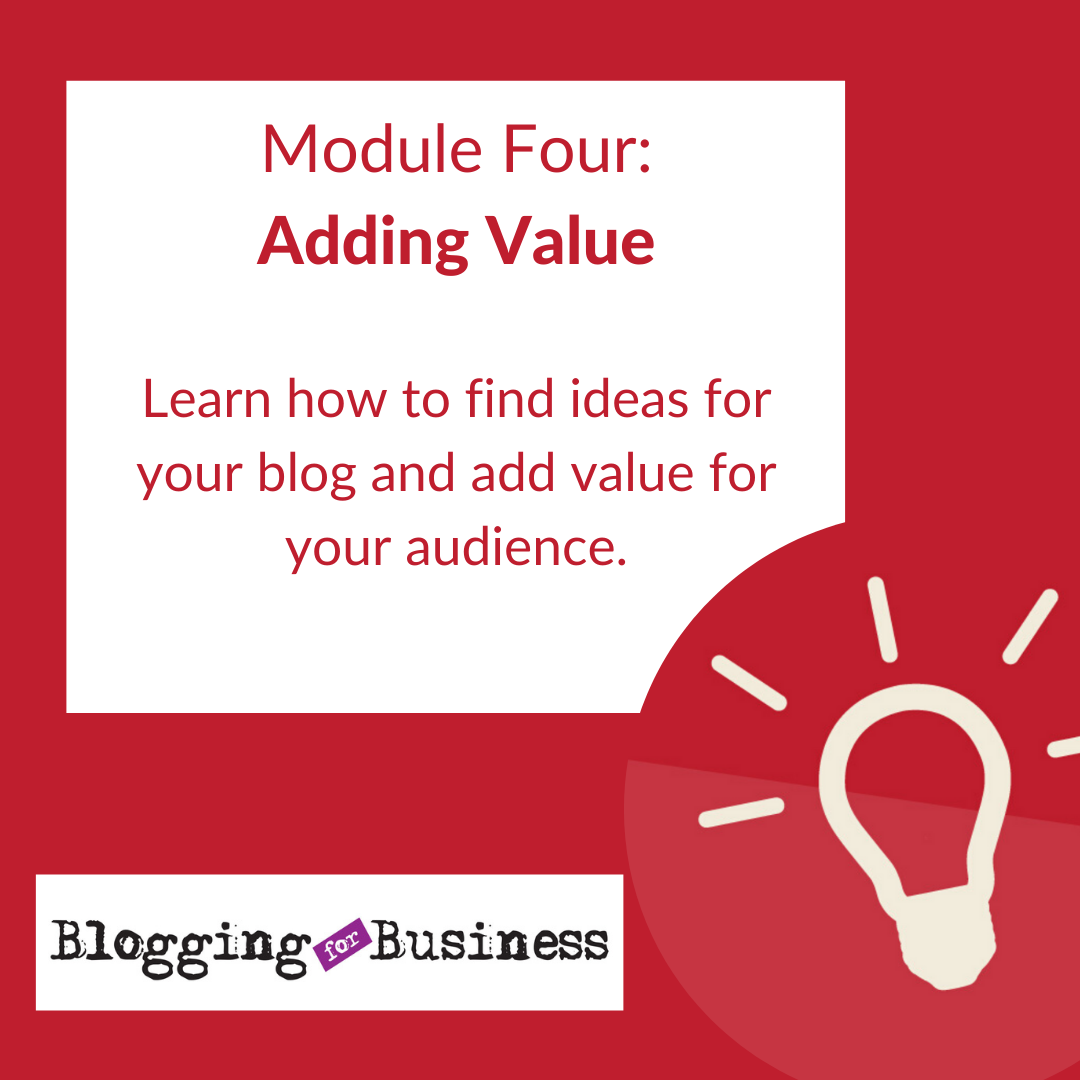 Module Four: Adding Value
Ways to add value
Different types of blog posts
How to generate ideas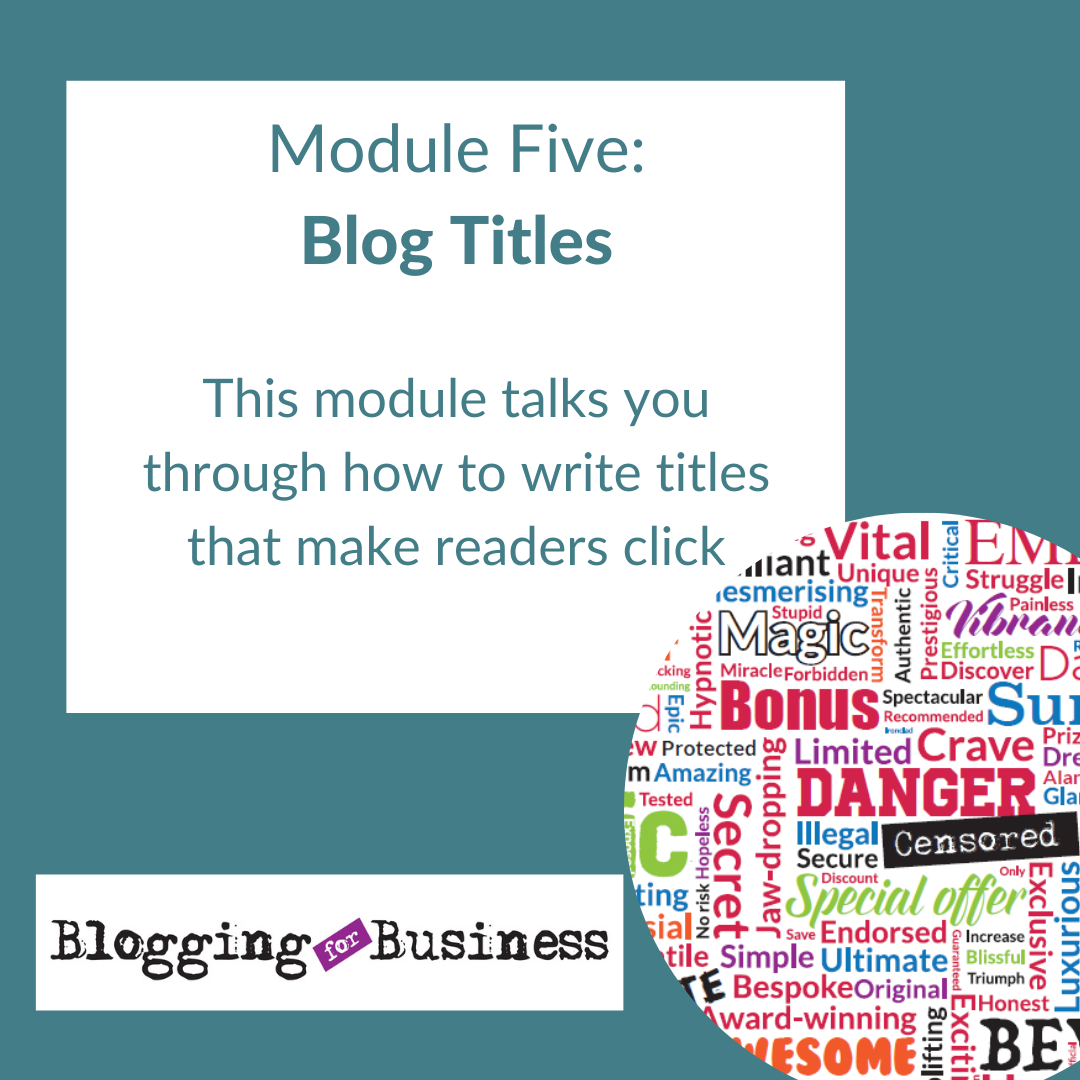 The importance of a strong title
How to optimise titles
How to create more appealing titles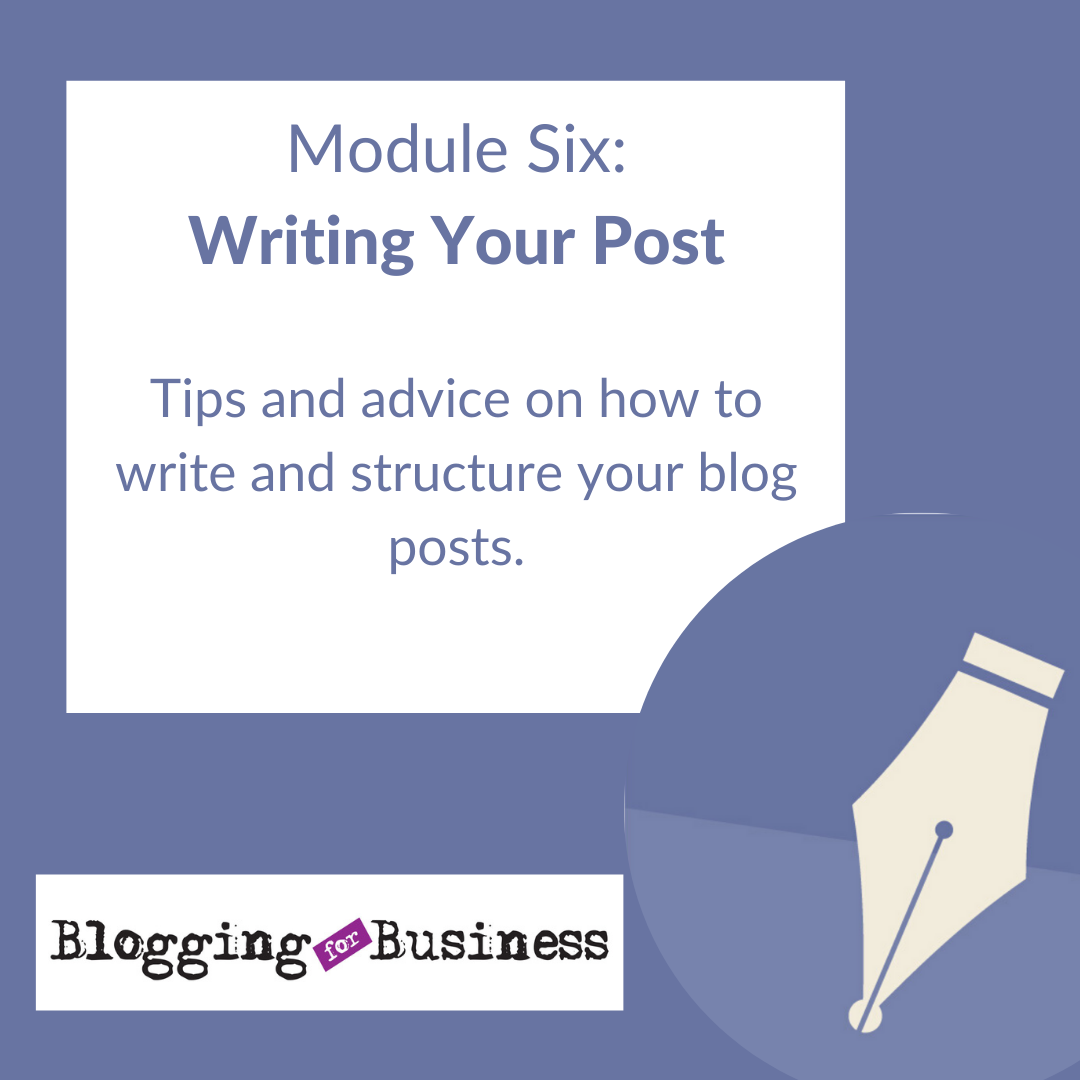 Module Six: Writing Your Posts
Different writing processes
How long should a blog post be?
How to write more engaging content
Here's a short preview of Module Eight: Increasing Your Reach...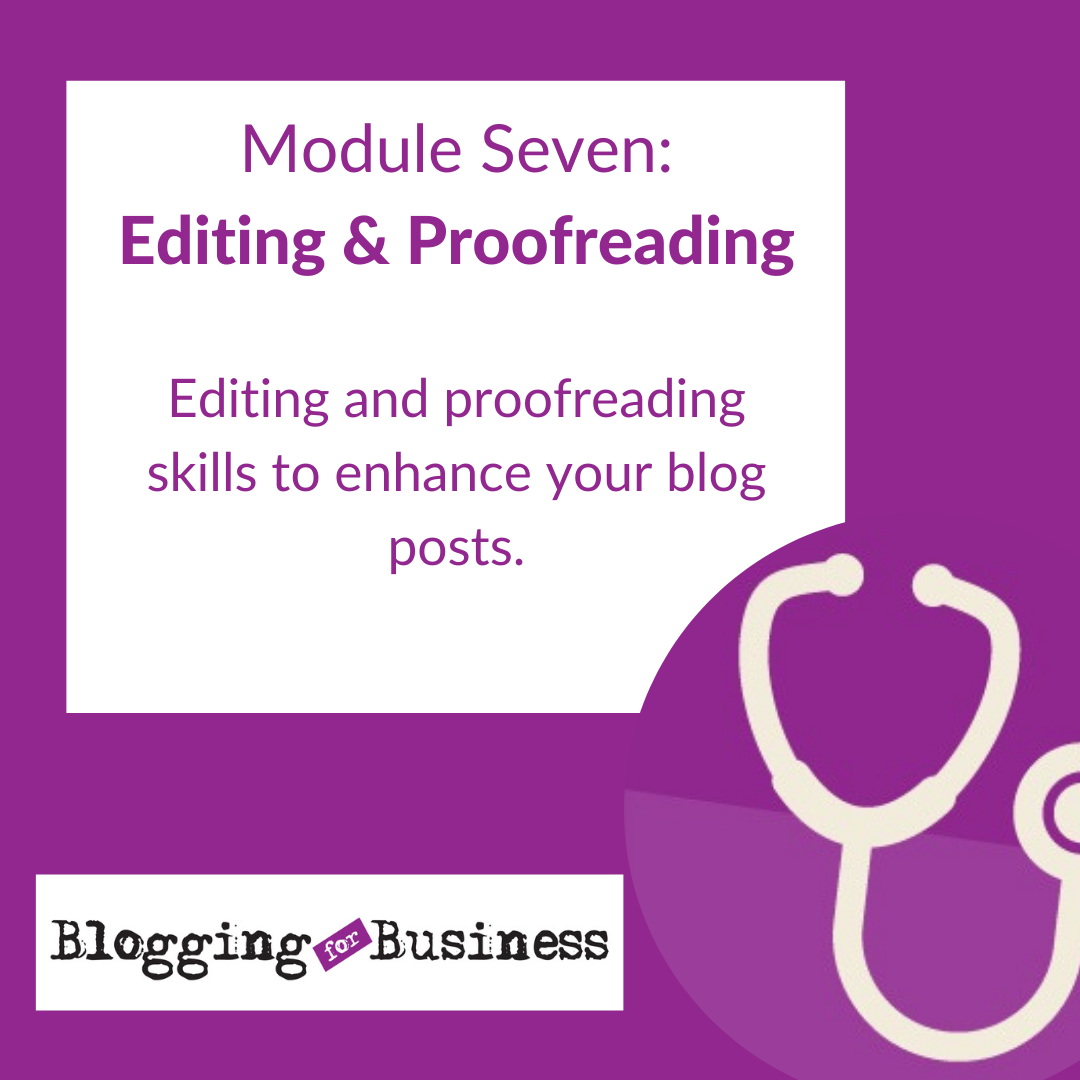 Module Seven: Editing & Proofreading
The importance of editing
How to cut unnecessary words and phrases
Tips for editing and proofreading your posts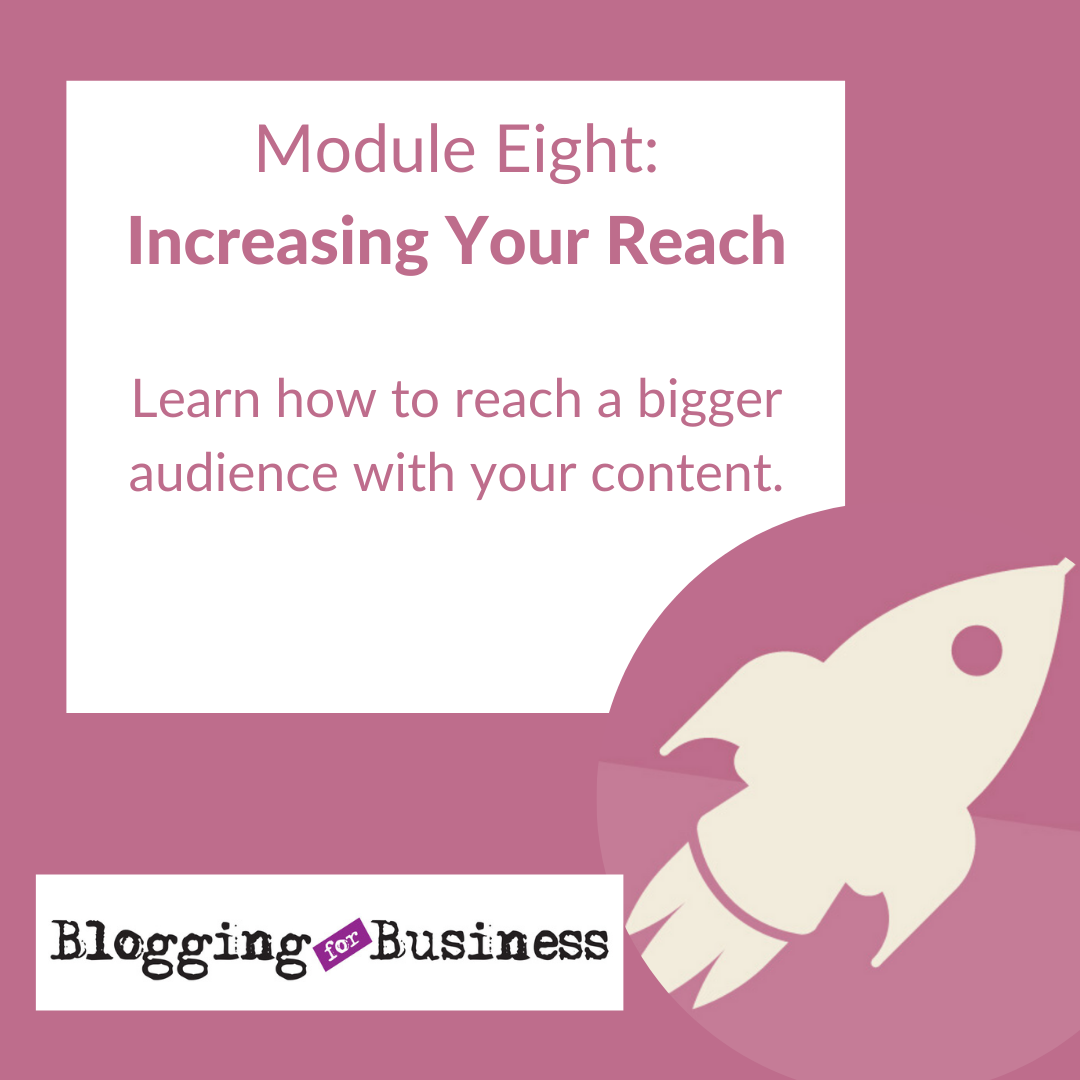 Module Eight: Increasing Your Reach
How to repurpose your blog content
The benefits of guest blogging
How blogger outreach works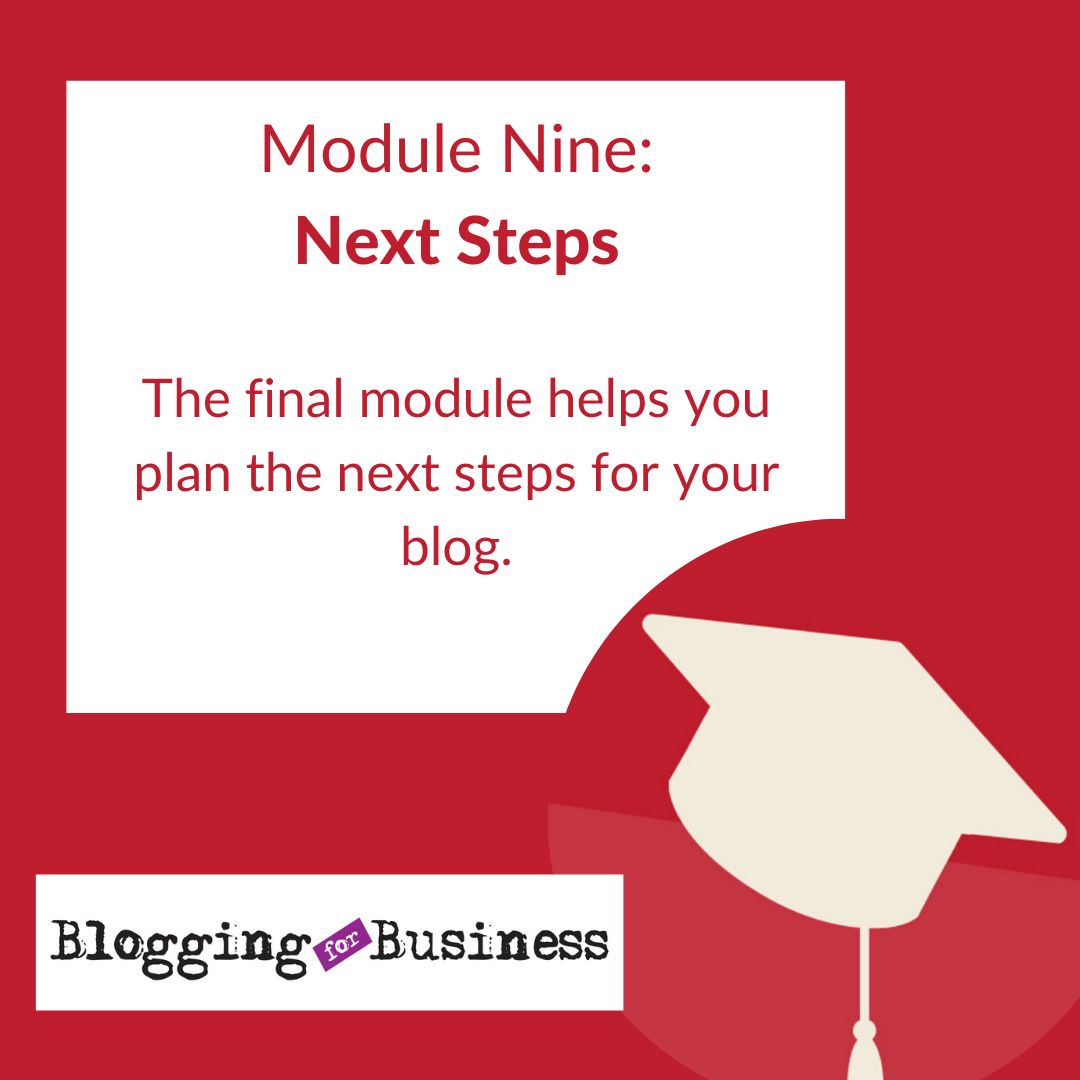 Module Nine: Your Next Steps
Reviewing your learning and progress
Deciding your next steps
Taking action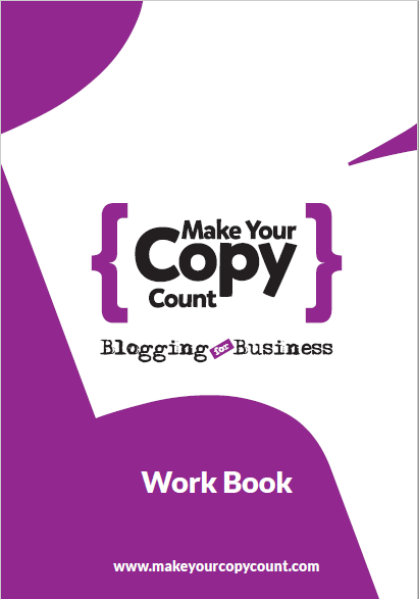 Download and print your workbook.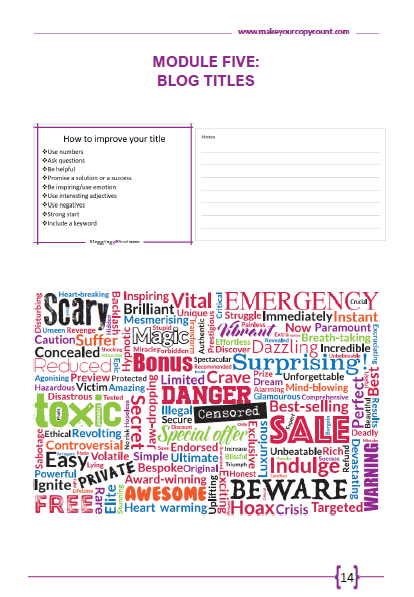 Make notes as you work through each module.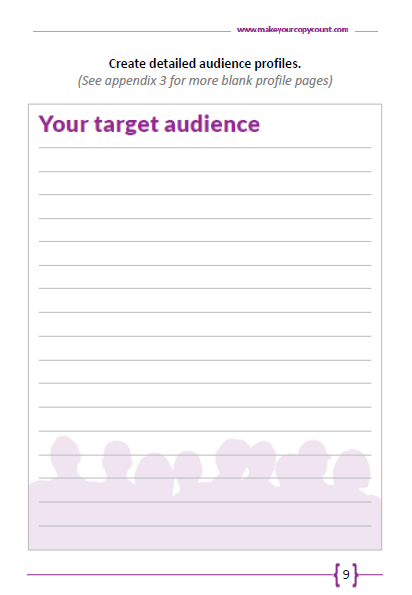 Complete the practical tasks after each module.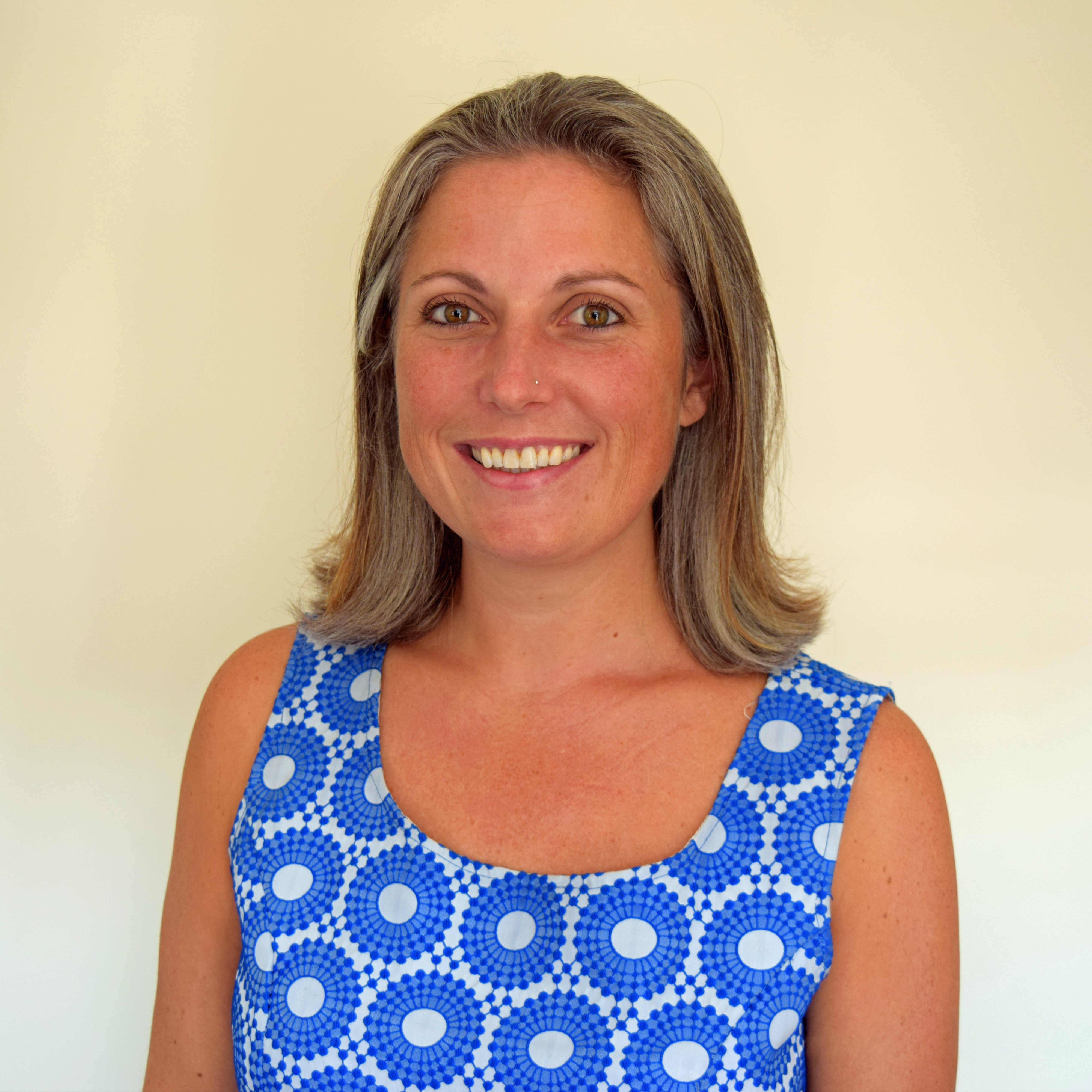 I'm Lisa Slater, owner of Make Your Copy Count and author of the A-Z of Blogging.
I started running my Blogging for Business workshops in 2017 to help business owners and their teams get better results from their blogs.
I've now turned the content from my popular workshop into an online course for you to work through in your own time and at your own pace.
Broken down into nine modules, the course is packed full of information, tips and advice on how to make content marketing, in particular blogging, to work for you.
This course is for people who want to use their blog to generate leads for their business. It does not cover monetising your blog through advertising and affiliate revenue.
If you are new to content marketing, or just want to see better results from your blog, this course is ideal for you.